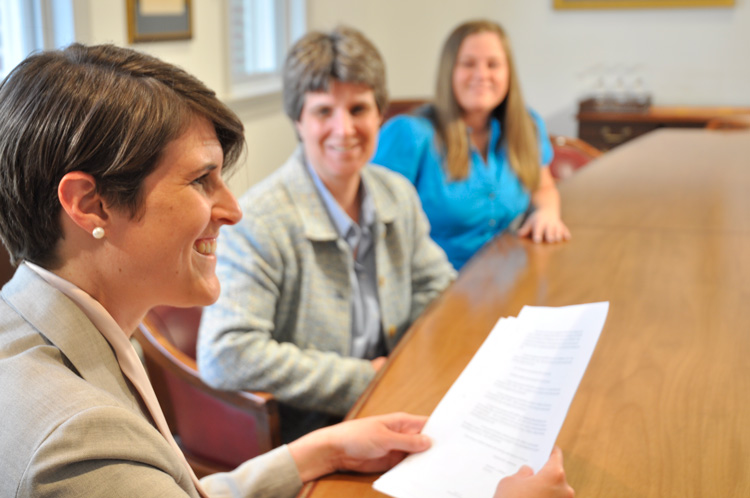 "Because we work where we live, we feel connected to our clients."
Kristen Owen, Vice President & Investment Services, Chesapeake Bank and Trust
Customer Service – Mutual Trust – Community Involvement
Since the formation of Chesapeake Bank & Trust in 1986, we have been committed to providing the highest possible customer service to our local community. We take pride in establishing relationships based on mutual trust. We understand the level of service and professionalism our clients expect, and strive to exceed their expectations.
Our staff specializes in customizing solutions to meet all of your financial needs, no matter how simple or complex they may be. We work together as a team to find the answers you're looking for. All of our decisions are made here, in Chestertown, which enables us to work efficiently, effectively and with complete confidentiality.
We understand that in order to be truly local, our work has to extend beyond the walls of the Bank. We serve on local boards and committees, volunteer for local non-profits and help sponsor community events. The Bank matches dollar for dollar every employee donation to local non-profit organizations.