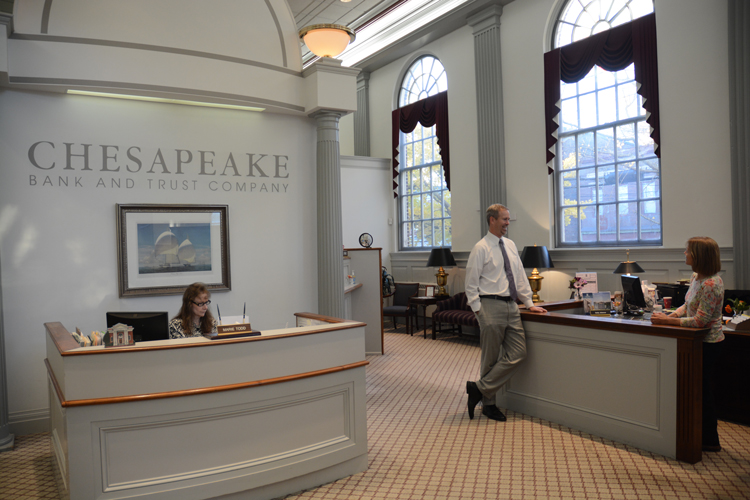 Chesapeake Bank & Trust Lobby Main Branch
Employment at Chesapeake Bank and Trust
Chesapeake Bank and Trust offers employment opportunities with an exceptional compensation and benefits package and an environment that promotes professional development and involvement in the community. We look for qualified individuals that have an interest in supporting the local community and the development of Chestertown where we are located.
If you are interested in a current opening listed below, please deliver your resume and cover letter to 245 High Street, Chestertown, MD, 21620 or via email to info@chesapeaketrust.com
Current Openings
No openings at this time.