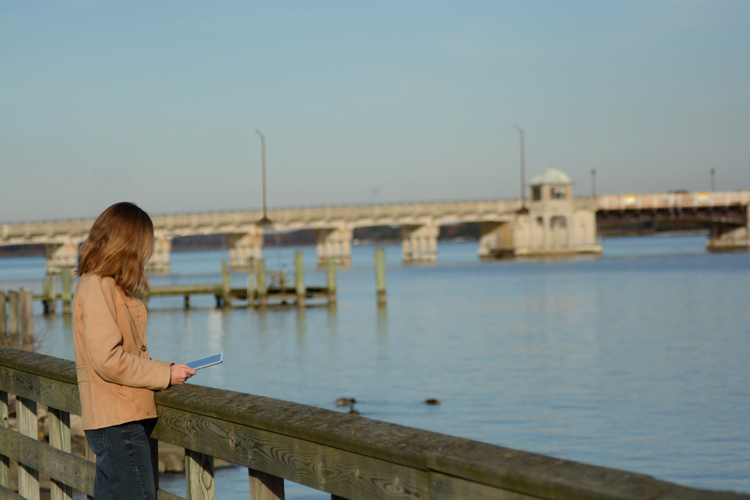 Mobile Banking takes you anywhere
Chester River Bridge
Chestertown, Maryland
Mobile Banking
Mobile banking allows you the freedom and convenience to manage your accounts anytime, anywhere from your smartphone or tablet. Mobile banking is available free to customers currently enrolled in Online Banking. With Mobile Banking you can view your account balances, activity, make transfers, pay bills, make deposits and search for ATM and branch locations using your smartphone or tablet.
PreView is another feature available on your mobile banking App. The Preview feature is a pre-login balance button allowing you to quickly and easily view account balances without having to log in to your App. To enable PreView, simply log in to the application, navigate to "Settings" via the global navigation menu, and opt-in to PreView.
Mobile Check Deposit**
Mobile Check Deposit is available on your smartphone with Online Banking and Mobile enrollment. Customers who are currently enrolled in Online and Mobile Banking can begin by following a few simple steps.
Open the App and select "Check Deposit."
Take a picture of the front and back of your endorsed check. Each check MUST be endorsed as it is made payable with: Your Signature, the last four digits of your CB&T account number and "For CB&T Mobile Deposit Only."
Select the account to receive the deposit, enter the amount and your email address.
Hit submit and you will receive a confirmation message in seconds.
Deposits made after 4:00 p.m. EST will typically be posted within two business days. Items deposited will not be available for viewing in Online Banking until daily processing has been completed. Processing days for Mobile Check Deposit are Monday-Friday, with the exception of Federal holidays.
When making a deposit, we suggest that you retain your deposited check for 60 days. After that, you can securely destroy the original check.
** In order to use Mobile Check Deposit please apply for this product by contacting us at 410-778-1600.
To download our App that works on your smartphone, tablet, or iPad, visit the app stores listed here (note: each image is a clickable link):

Download app at Apple Store>

Download app on Amazon>

Download app at Google>
To increase your personal security please make sure to always download the latest version of the CB&T App from your app store. In addition, keep your phones software version up to date and if connected to a WiFI network make sure that is secure if possible. If a secure WiFi network is unavailable CB&T strongly recommends using your phone carriers data network instead.
To Enroll in Mobile Banking
Before enrolling for the Mobile Banking service you must have an active bank account with us, Online Banking Access ID/Password and a mobile device that supports web browsing. To get started you will need to:
Go to the app store and download our mobile app
Accept the terms and conditions
Answer two security questions previously set up in Online Banking
Enter the mobile phone number associated with your Online Banking profile
Enrollment complete