With our "Loan in a Line" Home Equity Loan, the value of your home can finance a home improvement, car purchase and more.
Here are the Benefits:
You gain a Flexible Line of Credit
Use the loan as a Line of Credit (floating rate) and at any time carve out loan advances to pay down monthly (fixed rate).
You may qualify for a Tax Deduction
Consult a tax advisor regarding the deductibility of interest.
Offer of credit is subject to credit approval.
Please contact us today to discuss financing your ideas and dreams!
info@chesapeaketrust.com 410-778-1600
CHESAPEAKE BANK & TRUST MAKE SUCH LOANS WITHOUT REGARD TO RACE, COLOR, RELIGION, NATIONAL ORIGIN, SEX, HANDICAP OR FAMILIAL STATUS.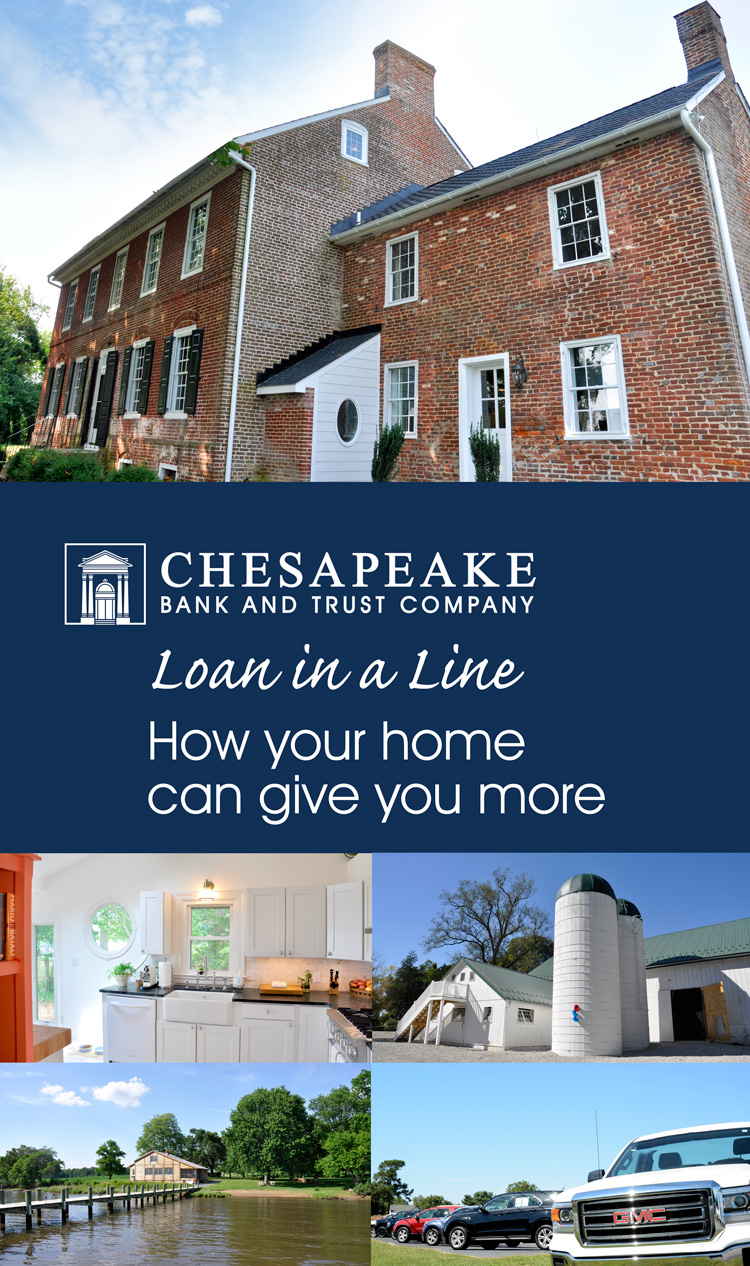 photos by loblolly.biz; top left to bottom right: Worsell Manor, Yerkes Construction Kitchen, Worsell Manor Music in the Barn, Ramesy GMC and Brittland Estates Lodge